European Business Conferences Group
Brainstorming at its best
We organize a large variety of international conferences covering Life Sciences, Finance & Cyber Security. We partner with the best minds in each field to provide and serve over 800 professionals every year.
We work with a multi-discipline team
to bring your next conference idea to life. From design and speaker acquisition to execution and event planning, we strive to change the "what is" and work towards the "what's next".
In-House Training Sessions
Our in-house training sessions offer employers and employees advantages that are not found in conferences. EBCG uses real-life examples, problems, and challenges that participants encounter every day at work.
Our meetings are designed as a mix of practical case studies combined with tons of interactivity. If you want to be heard, you will. Your questions will be answered. We promise you – you won't be someone insignificant, lost in a crowd. We see you.
Conferences & Training Sessions
25 – 26 September | Bratislava​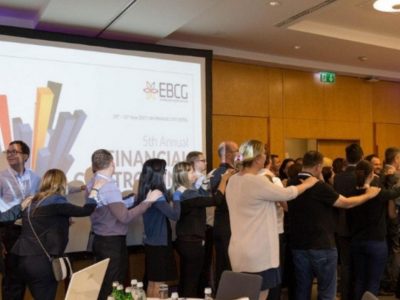 FINANCIAL CONTROLLING FORUM
25 – 26 September | Bratislava
CHEMICALS SALES & MARKETING TOOLBOX
14 – 15 November | Frankfurt
"One of the best conferences I have ever attended – very interesting and stimulating presentations and discussions and excellent networking opportunities as well."
"Great meeting!
Lots of ideas sharing across one industry. Our challenges are similar regardless of our specific project content."
The Capital of the Slovak Republic, Bratislava is also referred to as the Beauty on the Danube and not only boast with interesting history but is the center of the most dynamically developing region of central Europe at present.